Turn Your Basement Remodeling Ideas into Reality
Stop using your basement as just another storage area. Relax and unwind in the basement of your dreams. With basement remodeling, you can turn a dark, spartan area of your home into a bright, warm, and inviting space for your family and your guests! You deserve to have a basement that looks as good as the rest of your home.
We can provide you with custom design, custom cabinets, custom finishes, and more. Our goal is to provide you with a high-quality finished basement that exceeds your expectations. Your options for a finished basement or basement remodeling are limited only by your imagination.
Popular ideas include adding one or more of the following:
Home Theater
Game Room
Video Game Room
Home Gym
Home Bar
Home Office
Playroom
Kitchenette
Extra Bathroom
In-law Suite
Rental Unit
Home Business
At M.A.K. Remodeling,
We make it a point to always be upfront with clients on cost and how long projects will take. The last thing you need is a lowball offer that then heaps "unexpected additional costs" on the initial price, or a project that takes weeks longer than you were told to expect.
With us, you get absolute clarity. Your initial basement remodeling quote will start with a base price based on the square footage of your basement. We will then build on that with options for various flooring, finishing, and upgrades, including a half bath, full bath, kitchenette, etc. based on what you have communicated to us. 
All of these items will be included in your preliminary quote, and if you like what you see, you can set up the full in-home consultation, where we will offer you our design proposals using 3D imaging software, so you can see what the finished project will look like even before we start.  We offer competitive pricing for high-quality basement remodeling.
Check out our Gallery below for inspiration: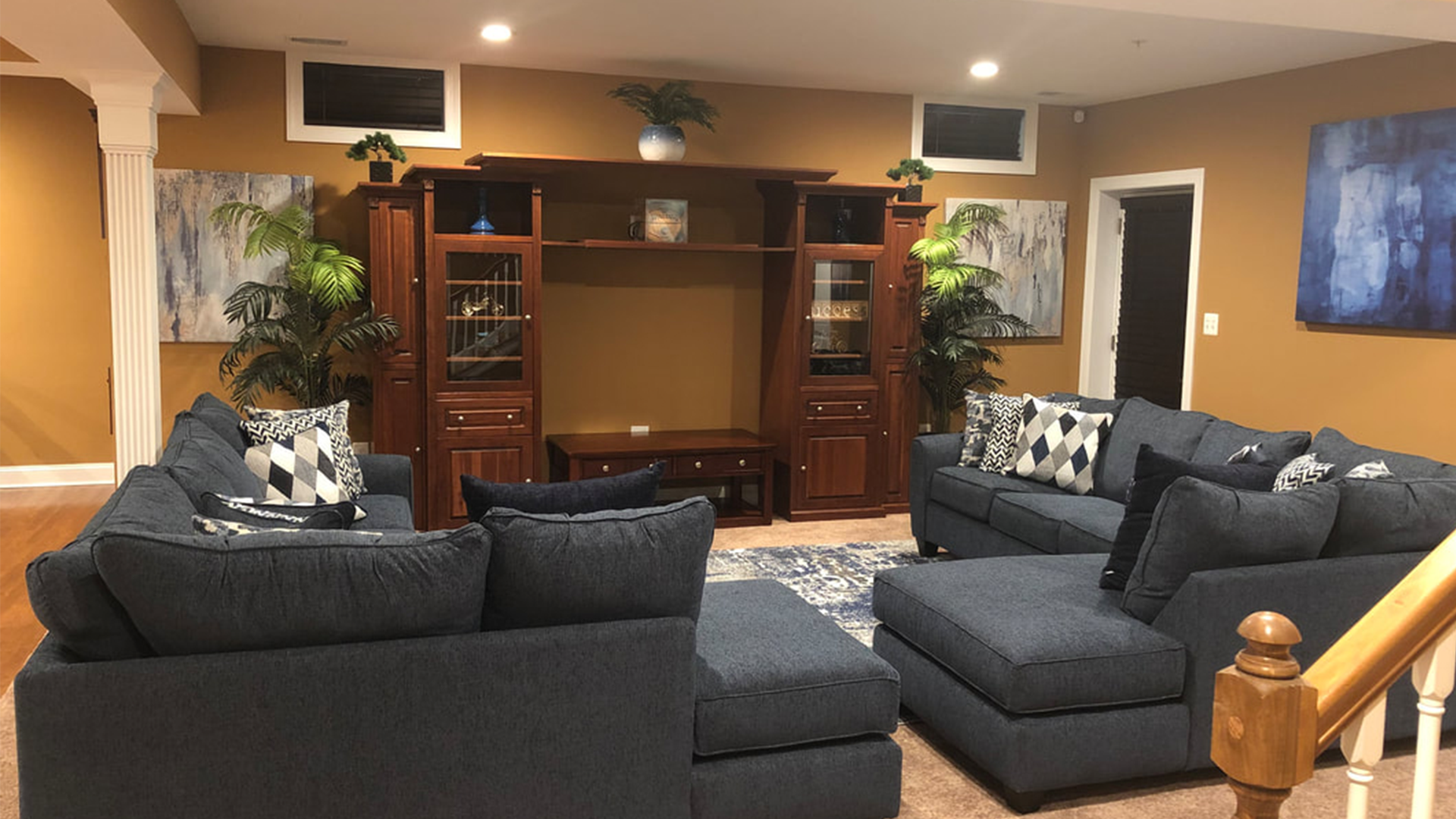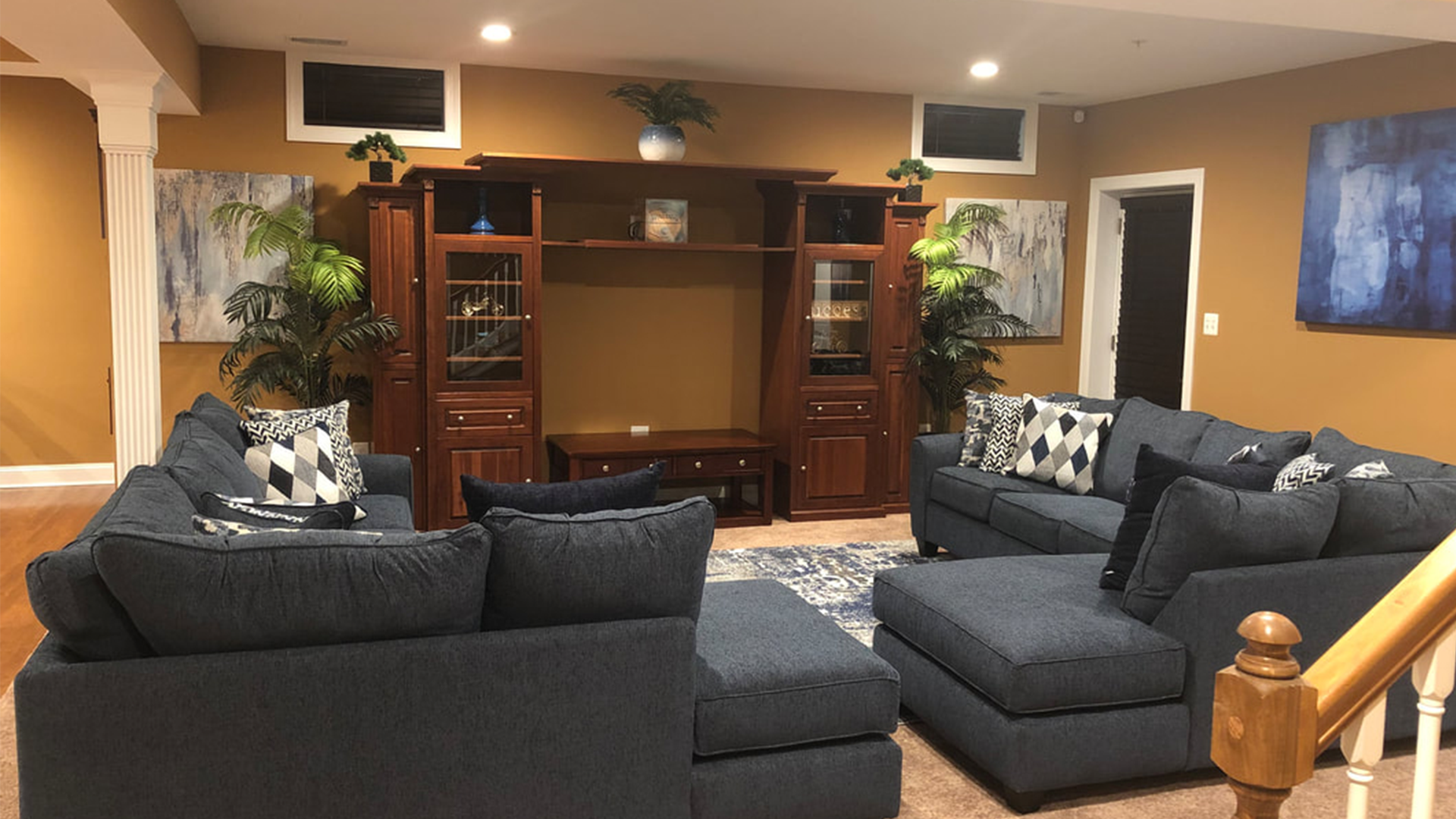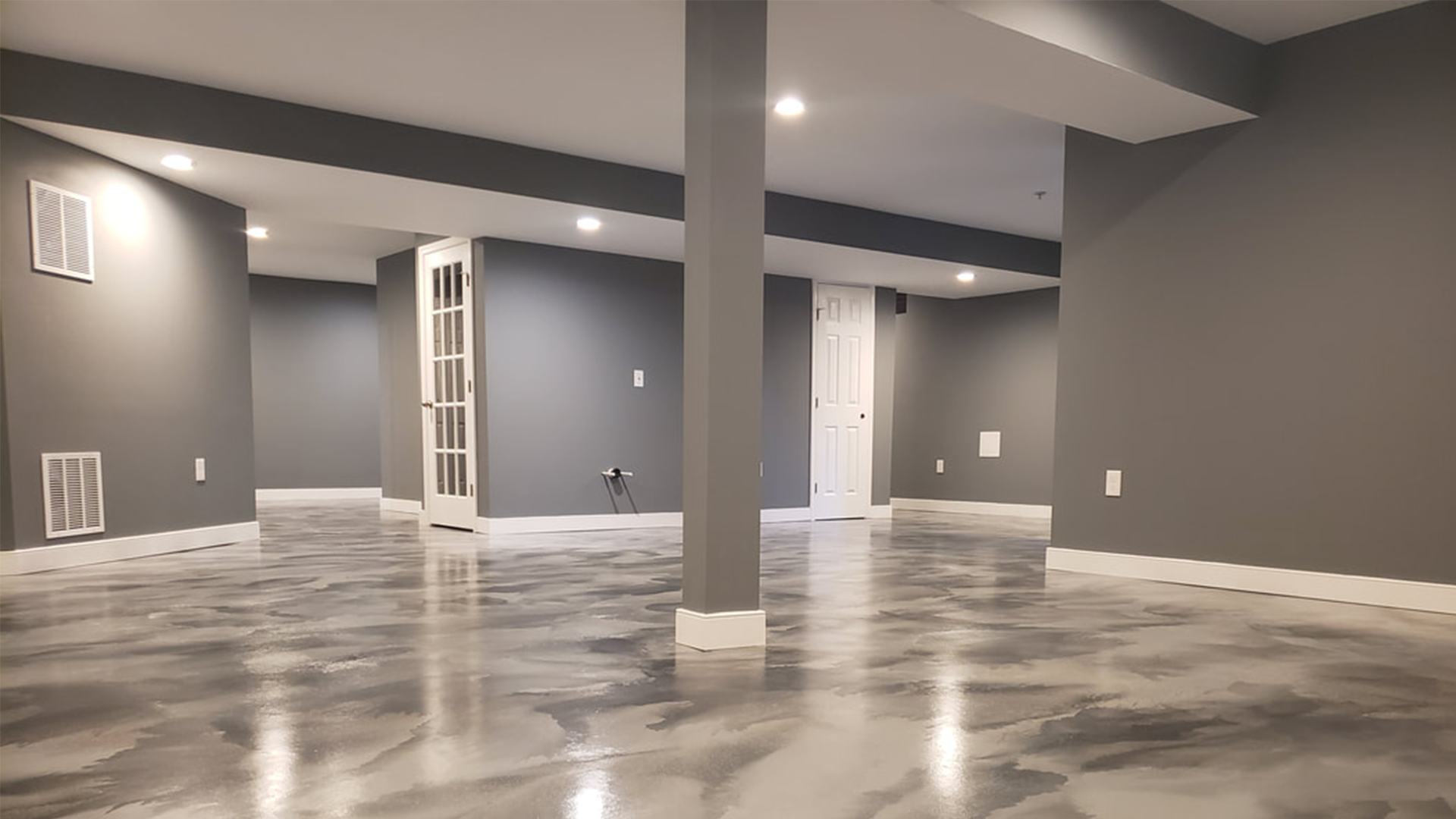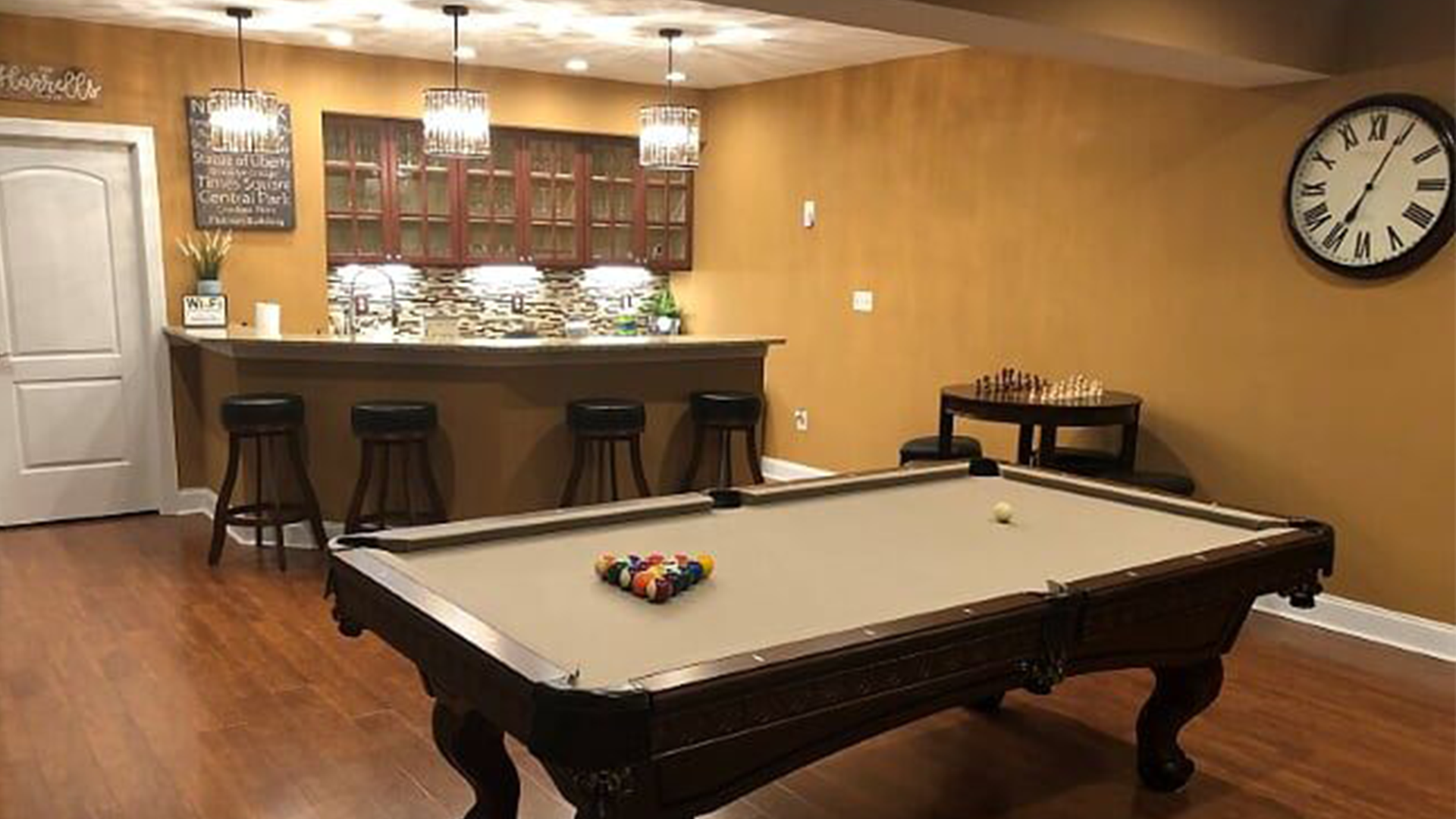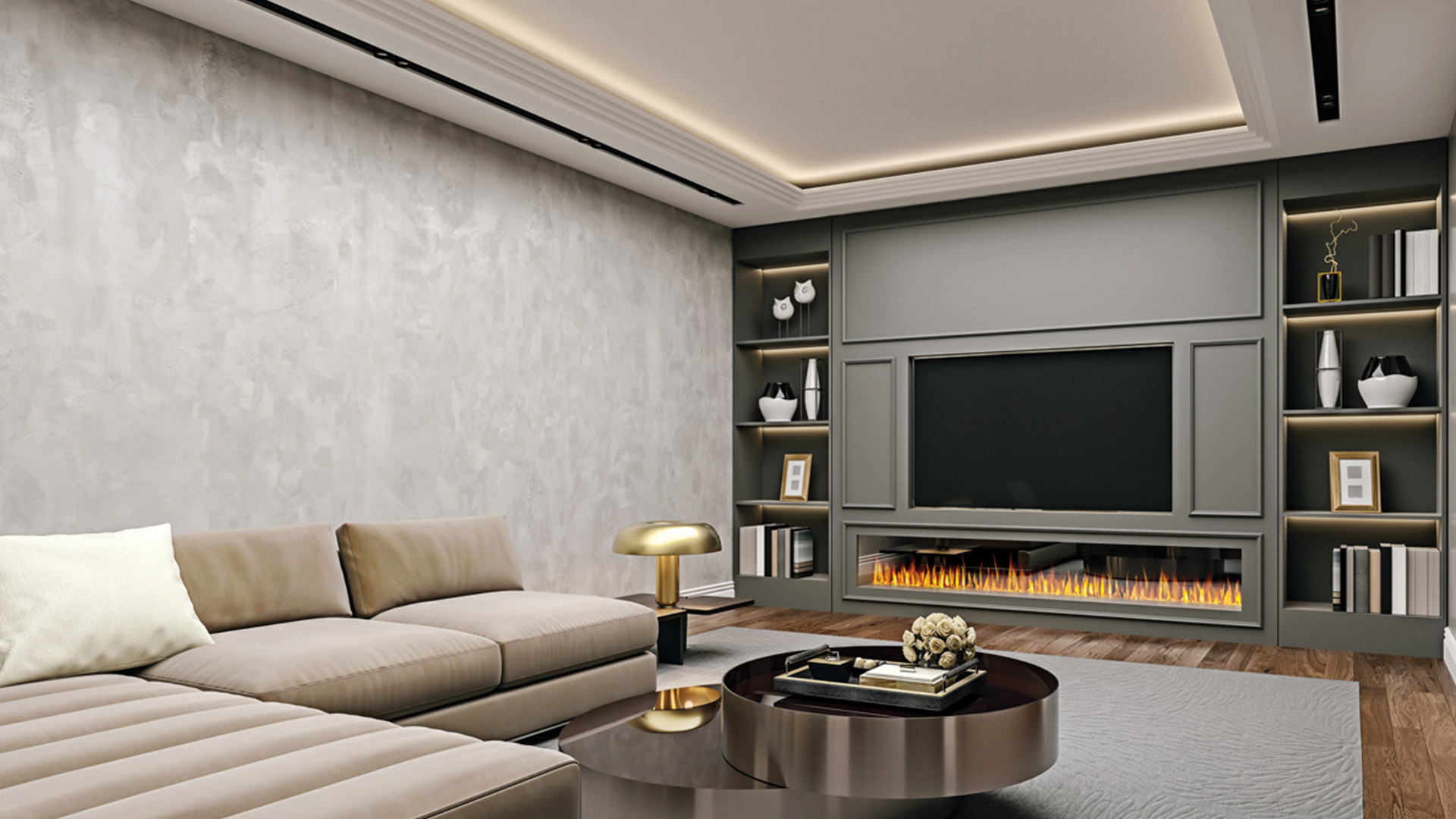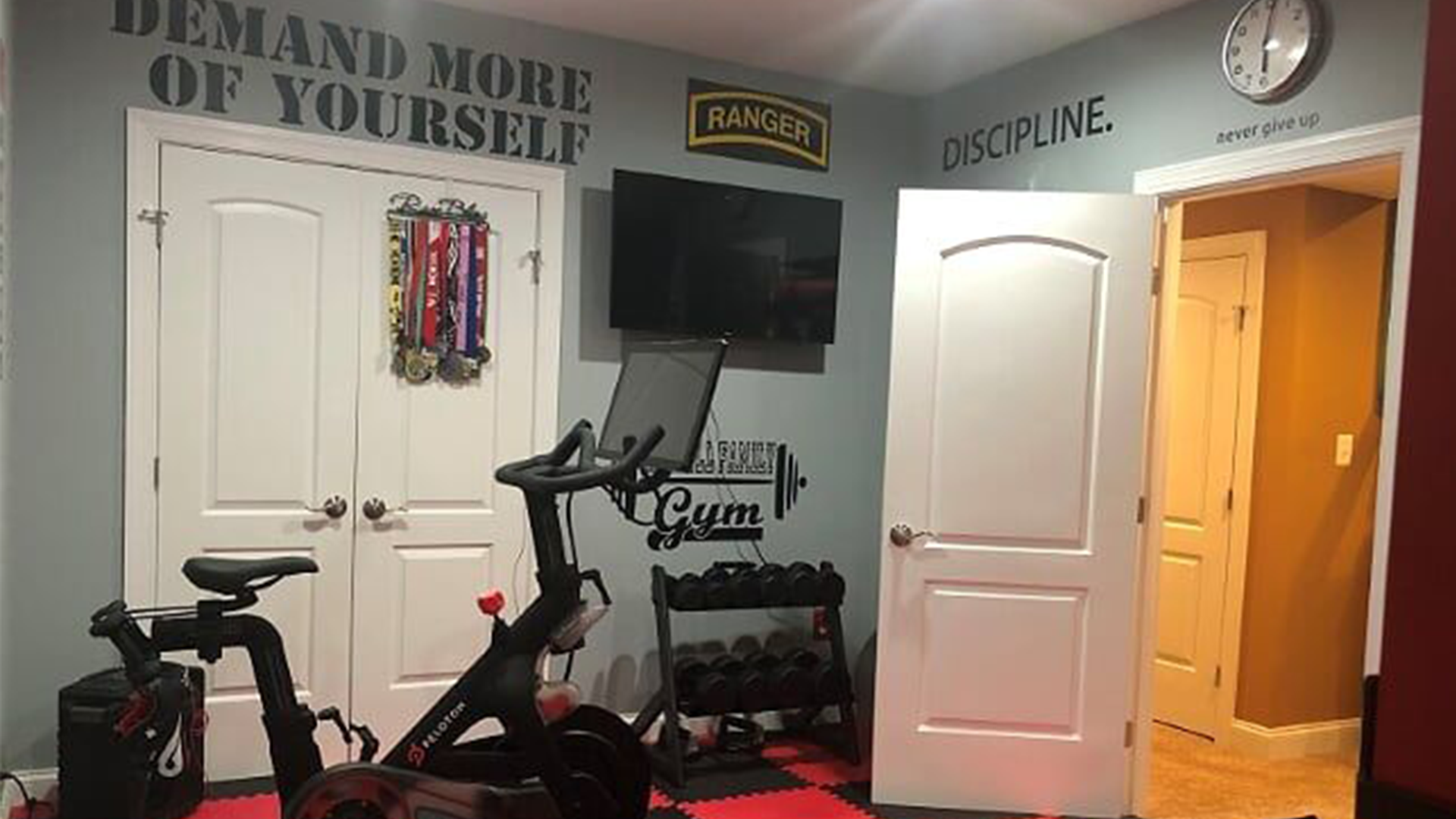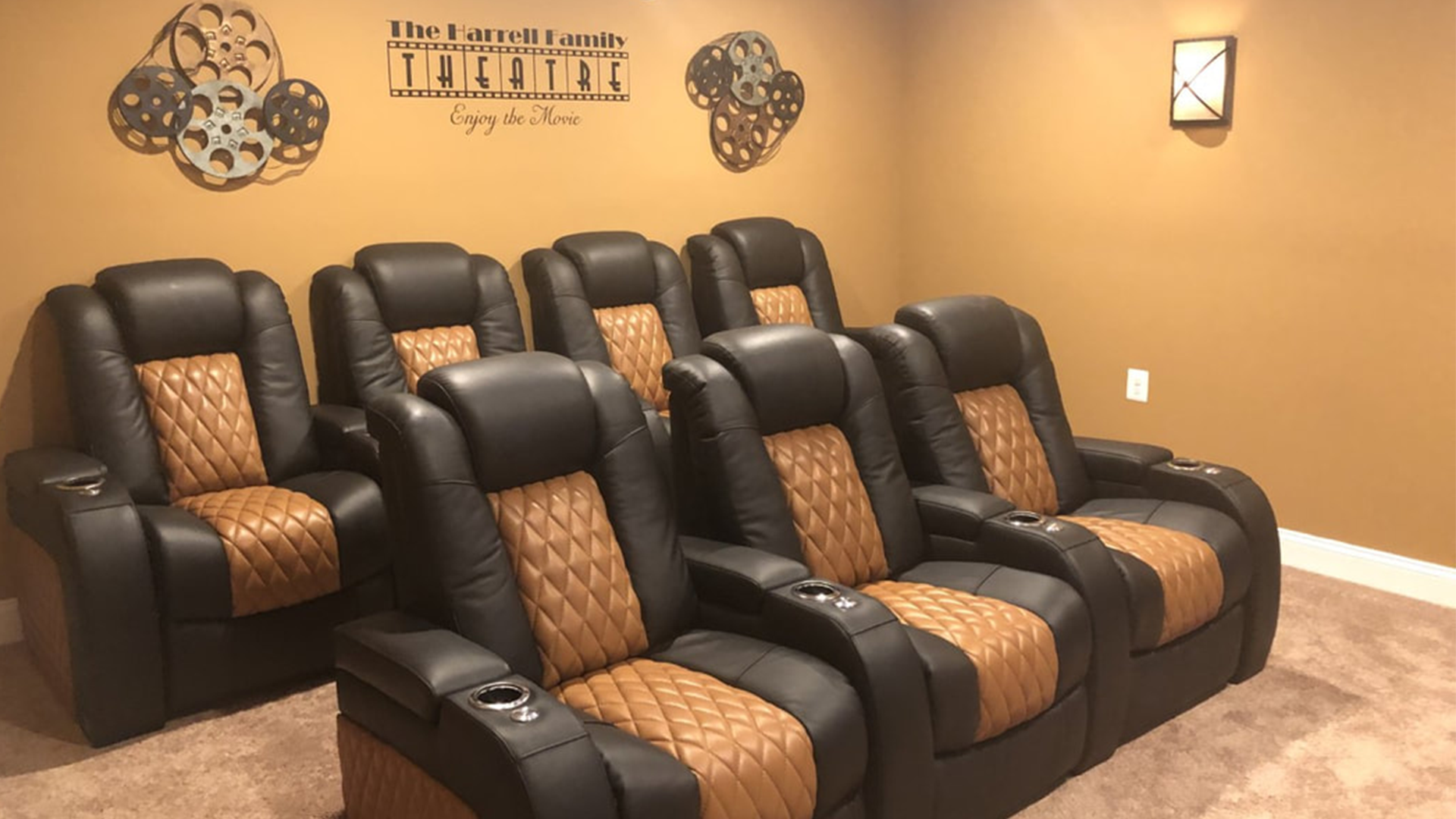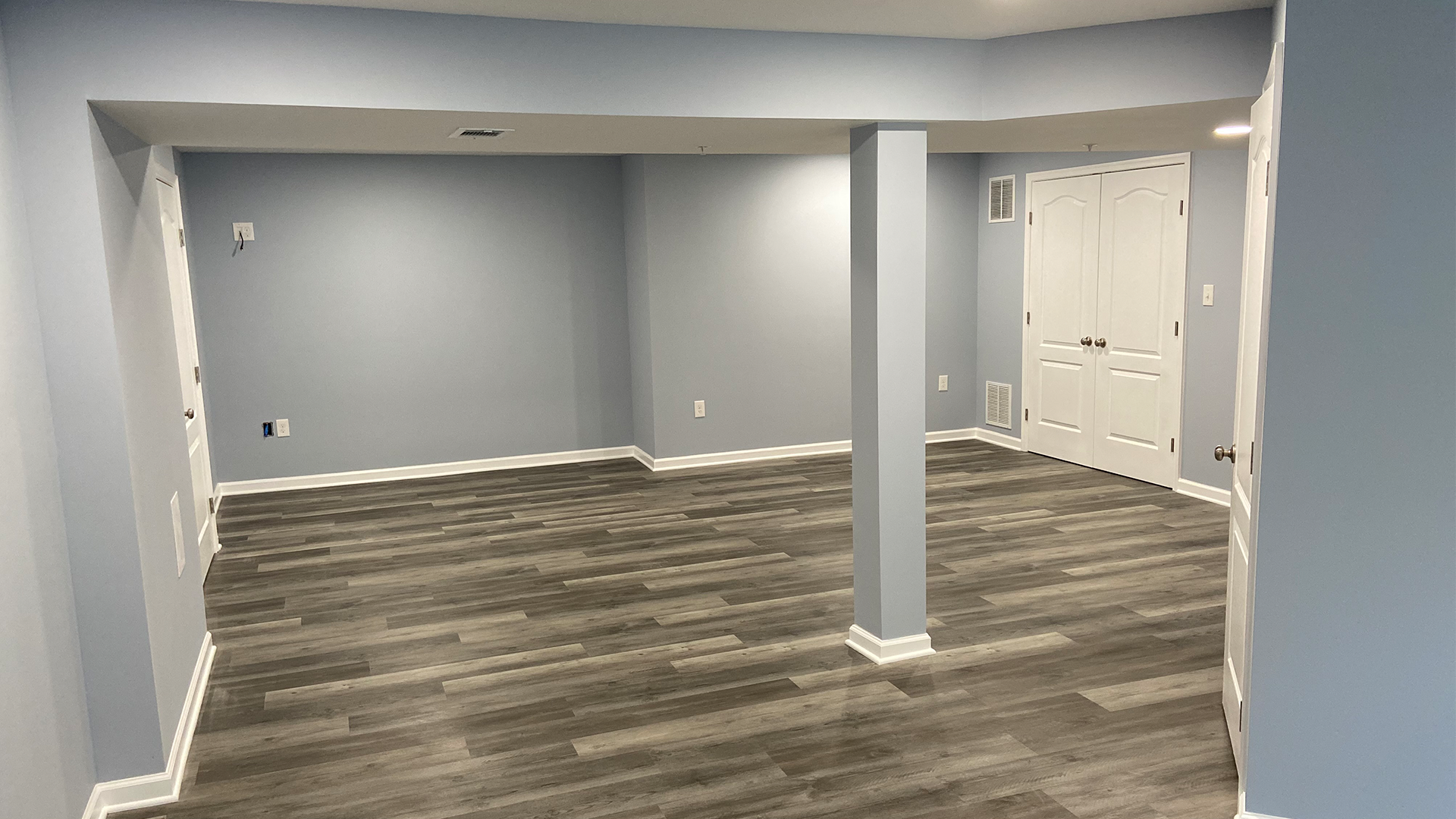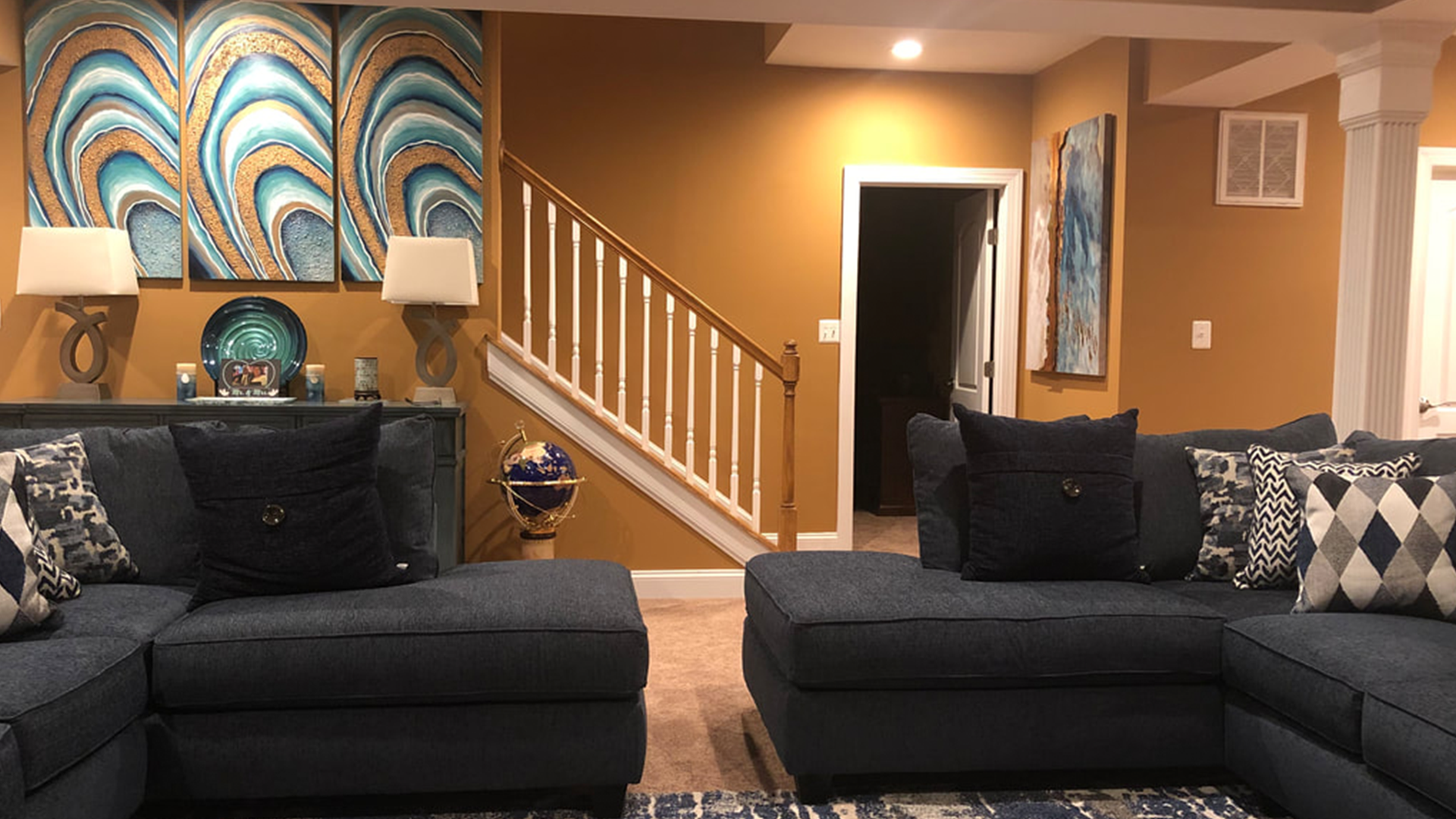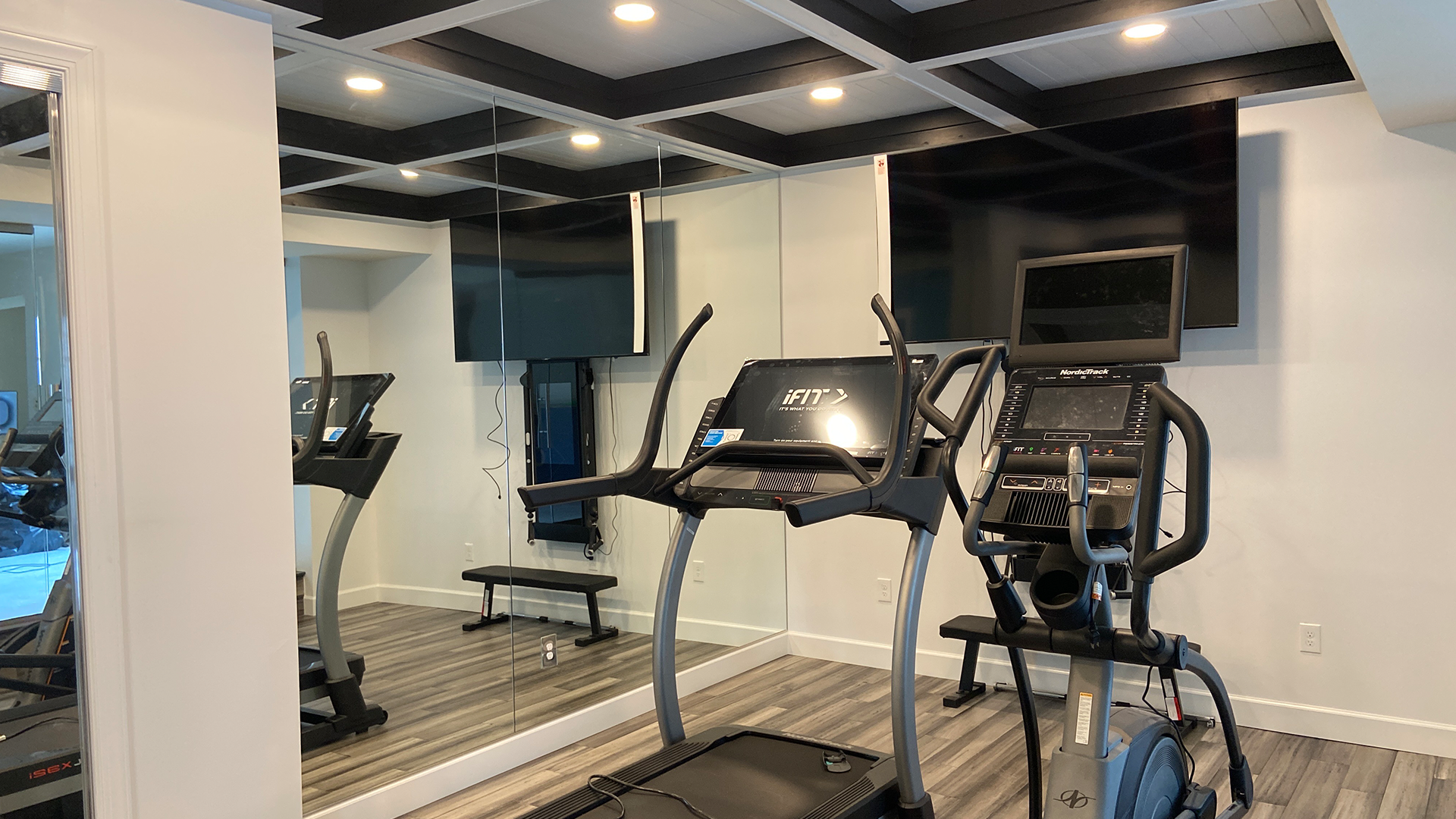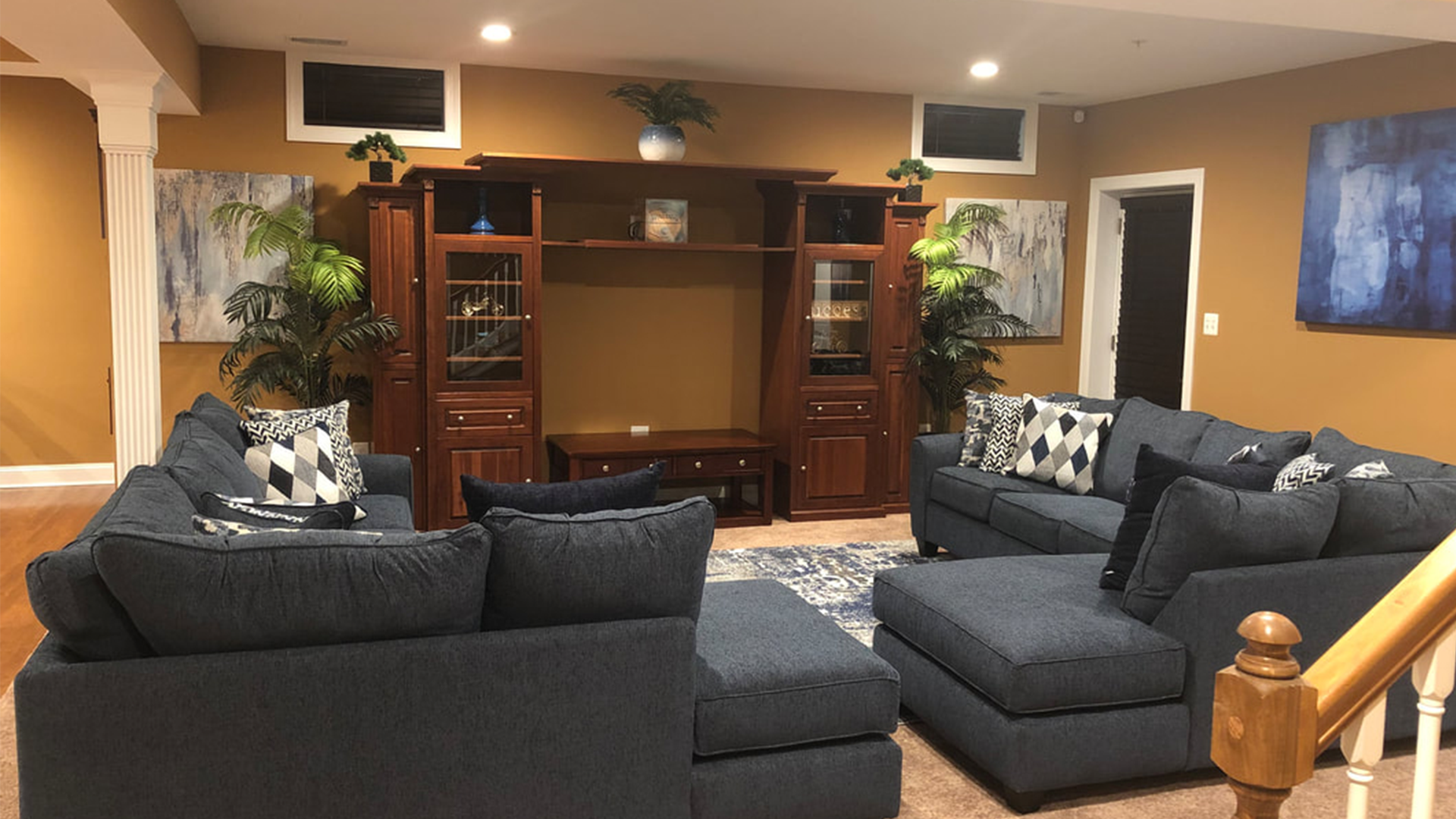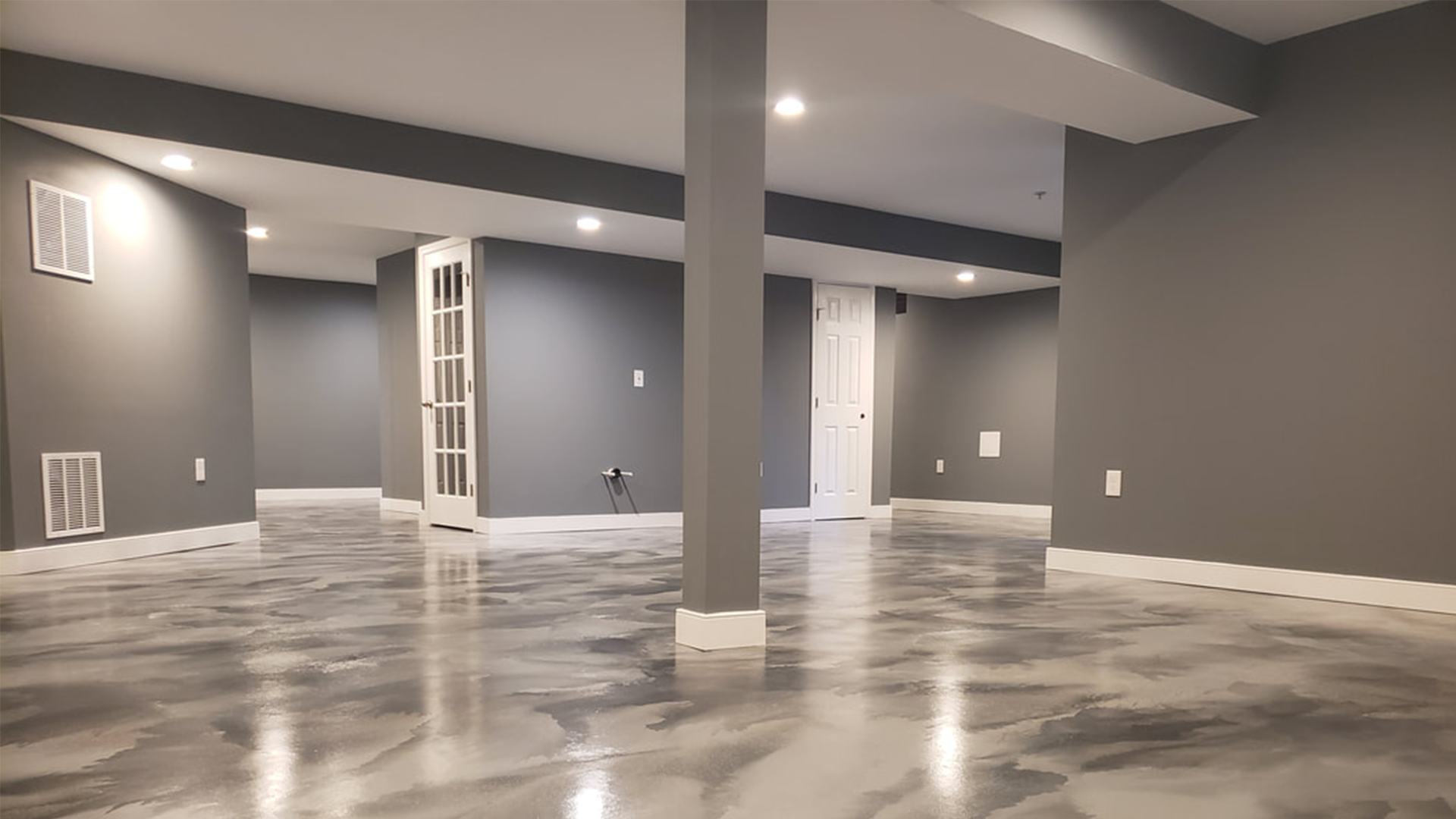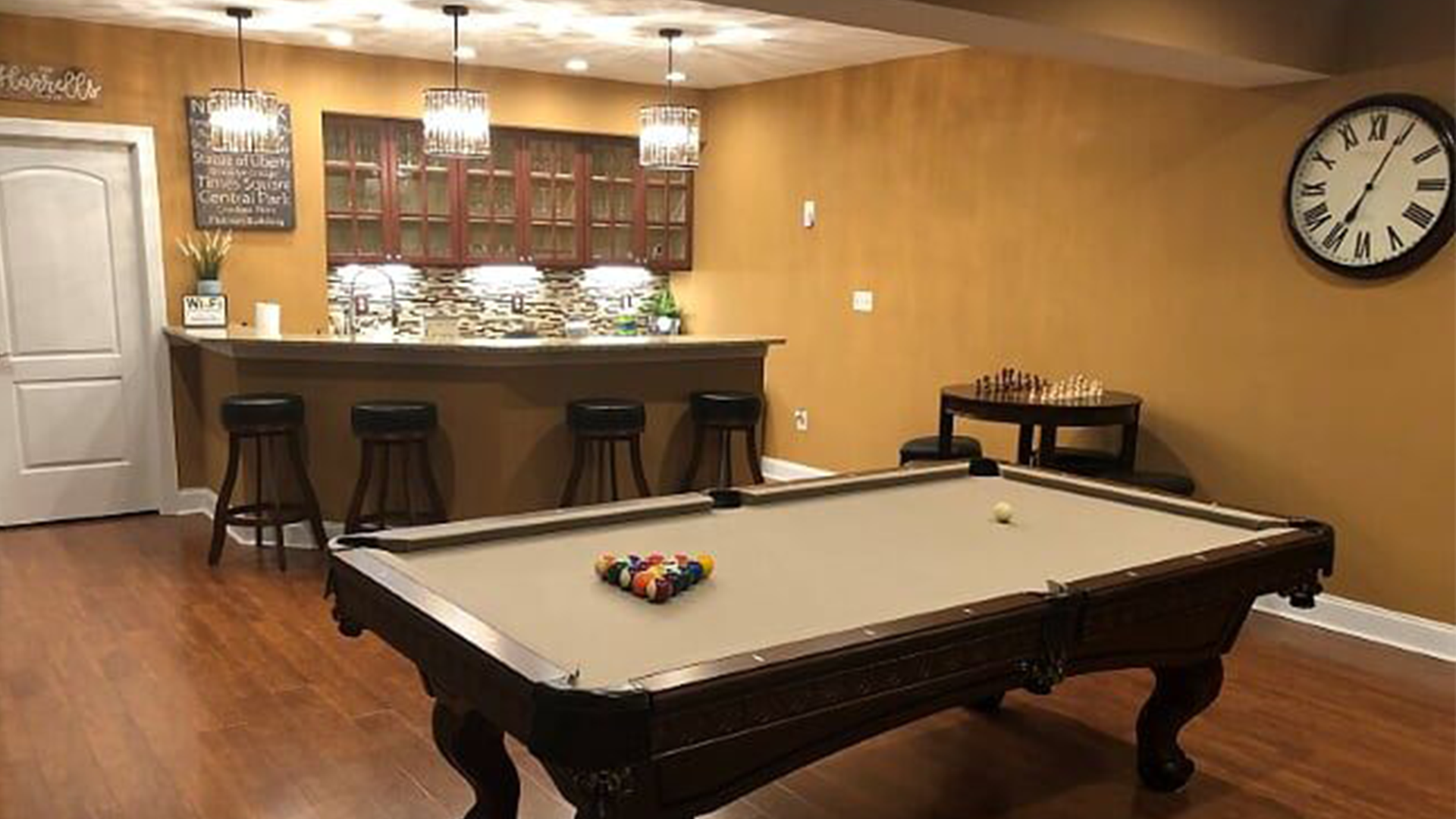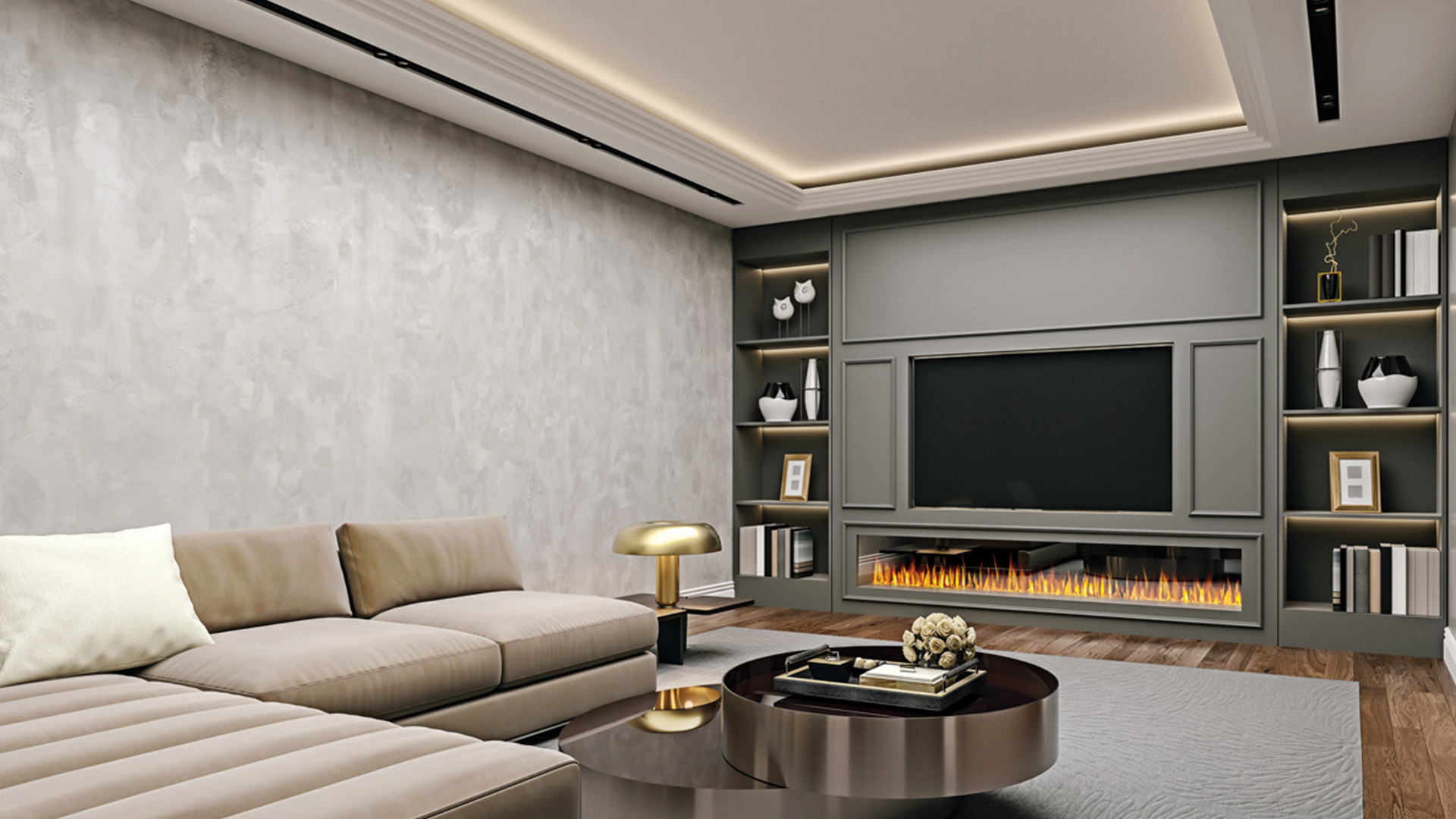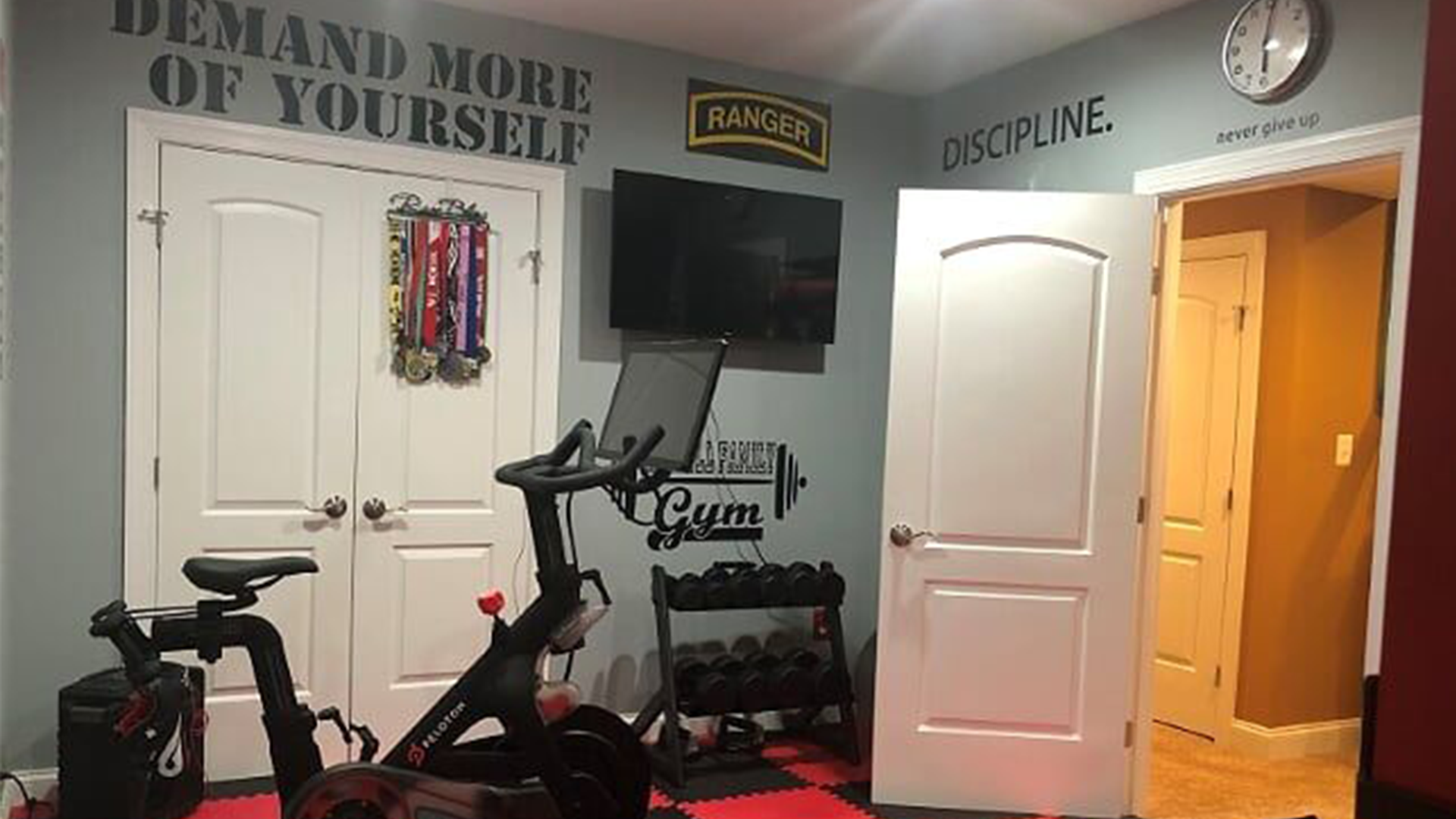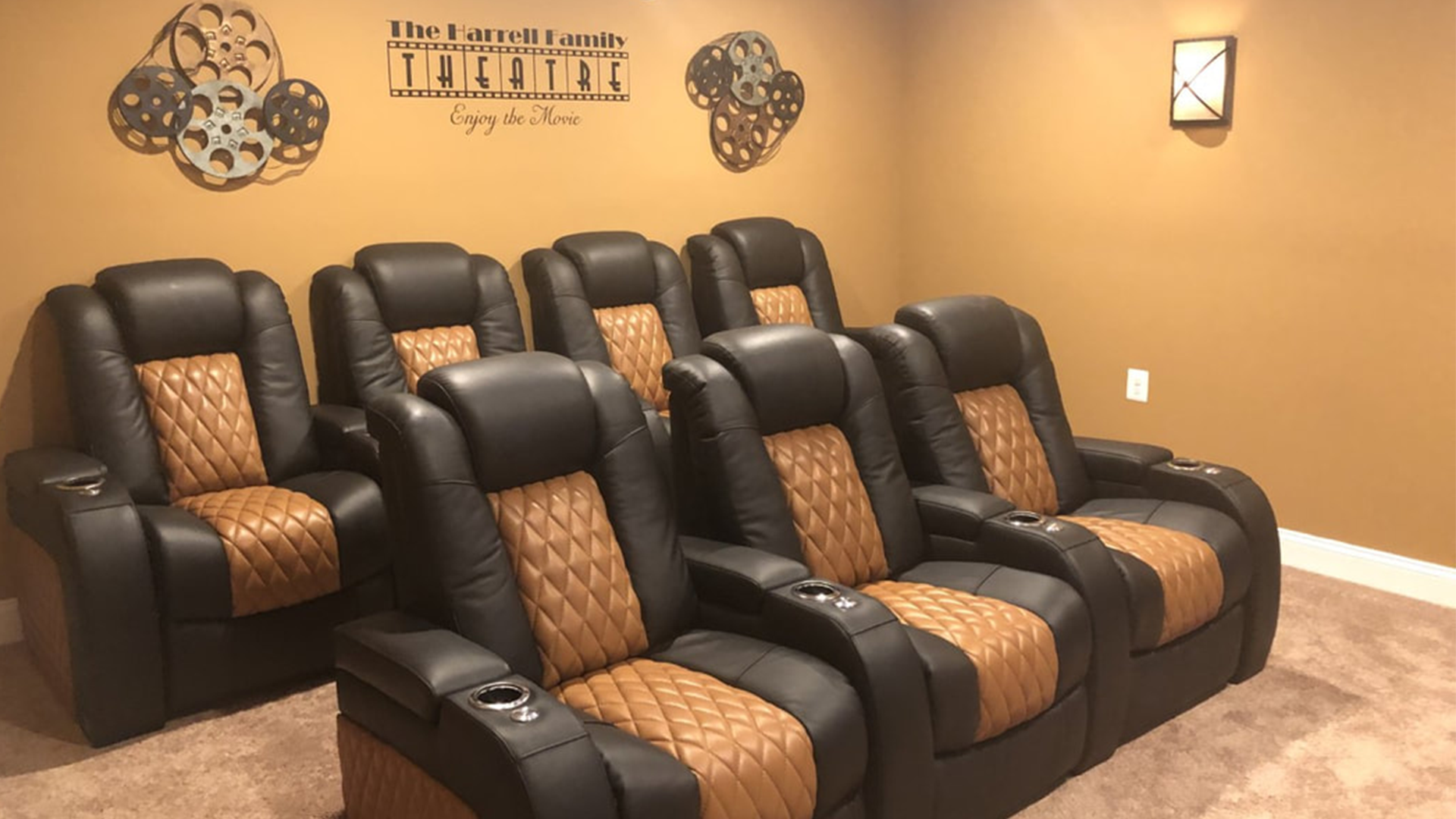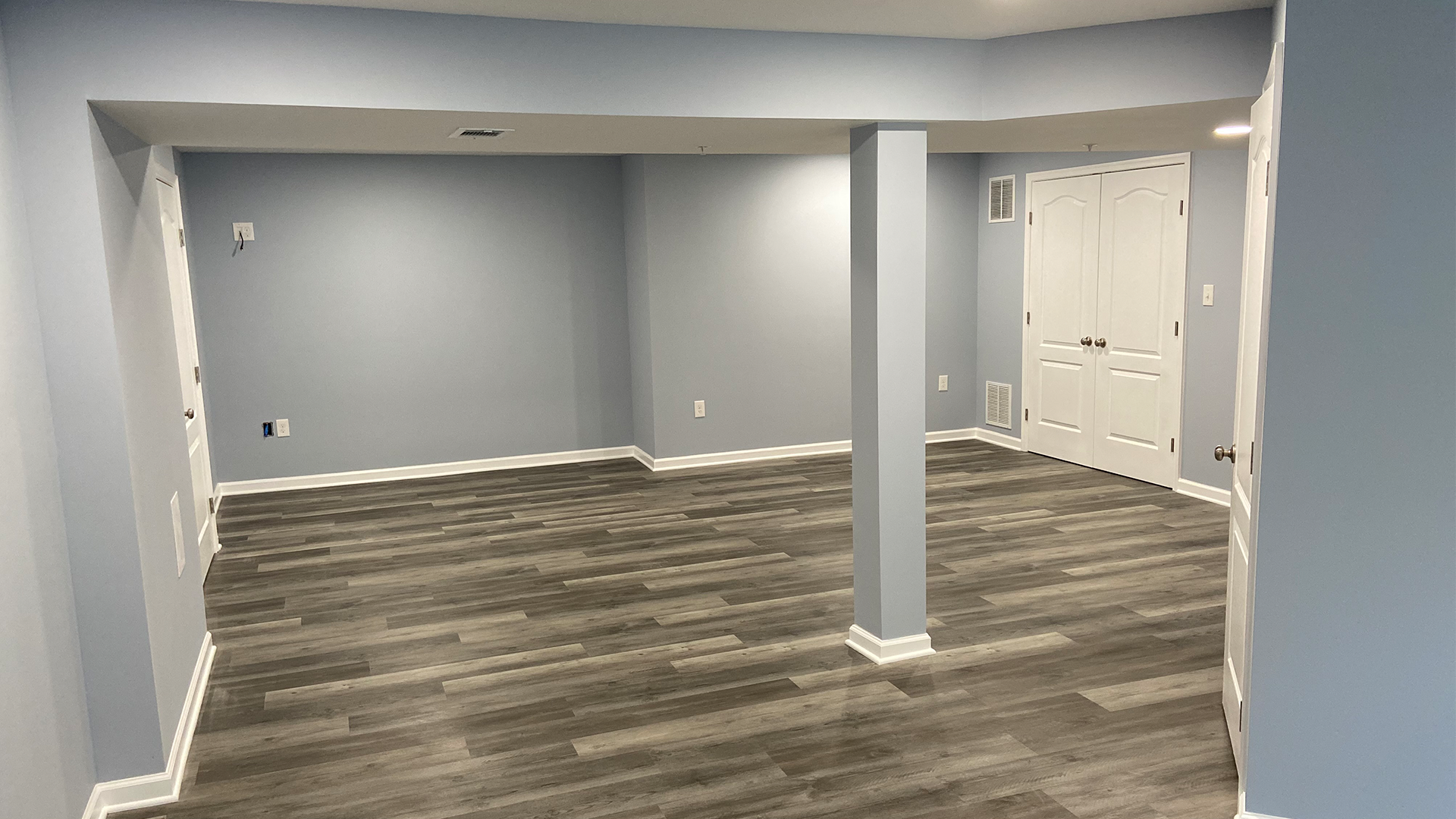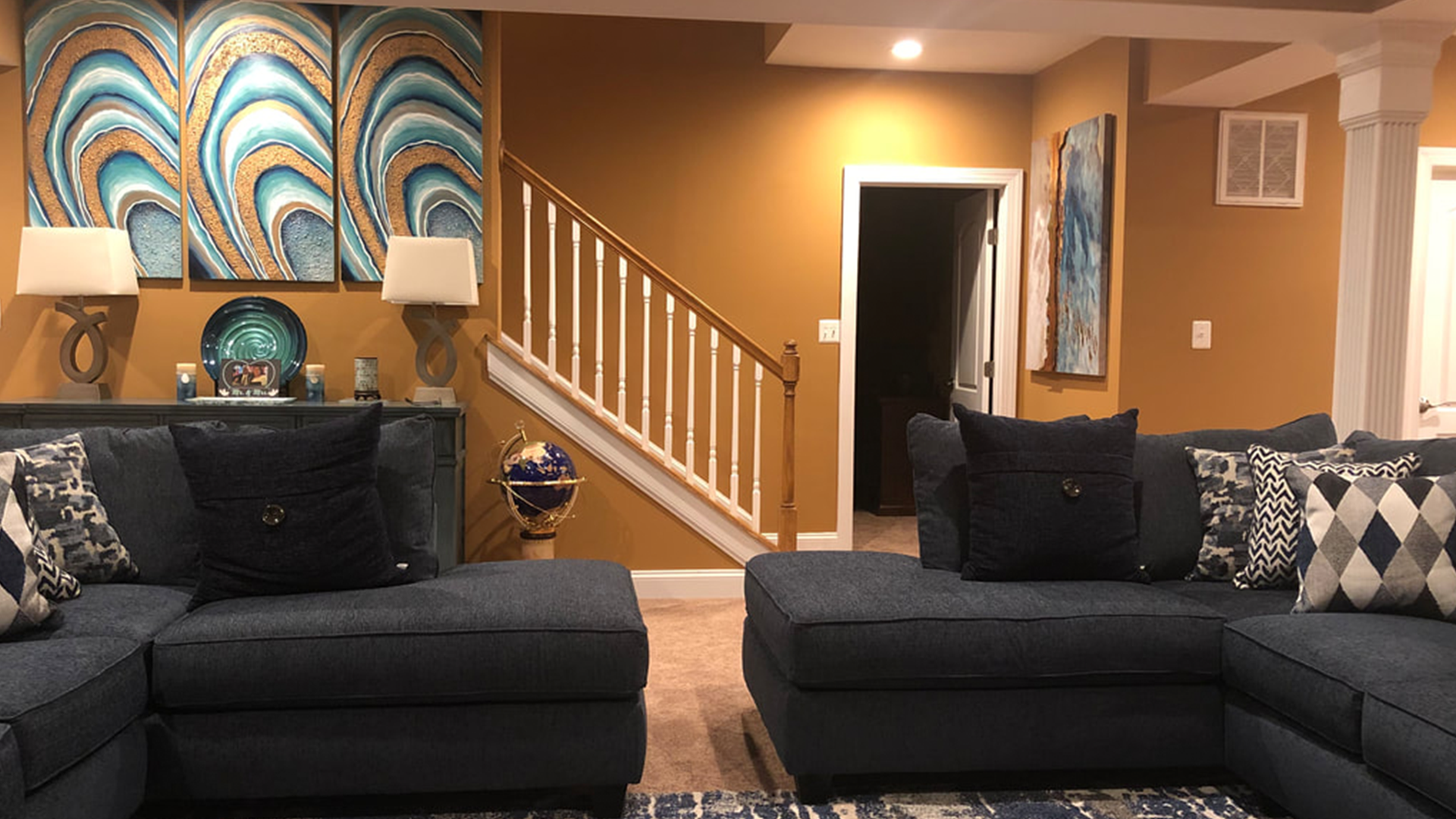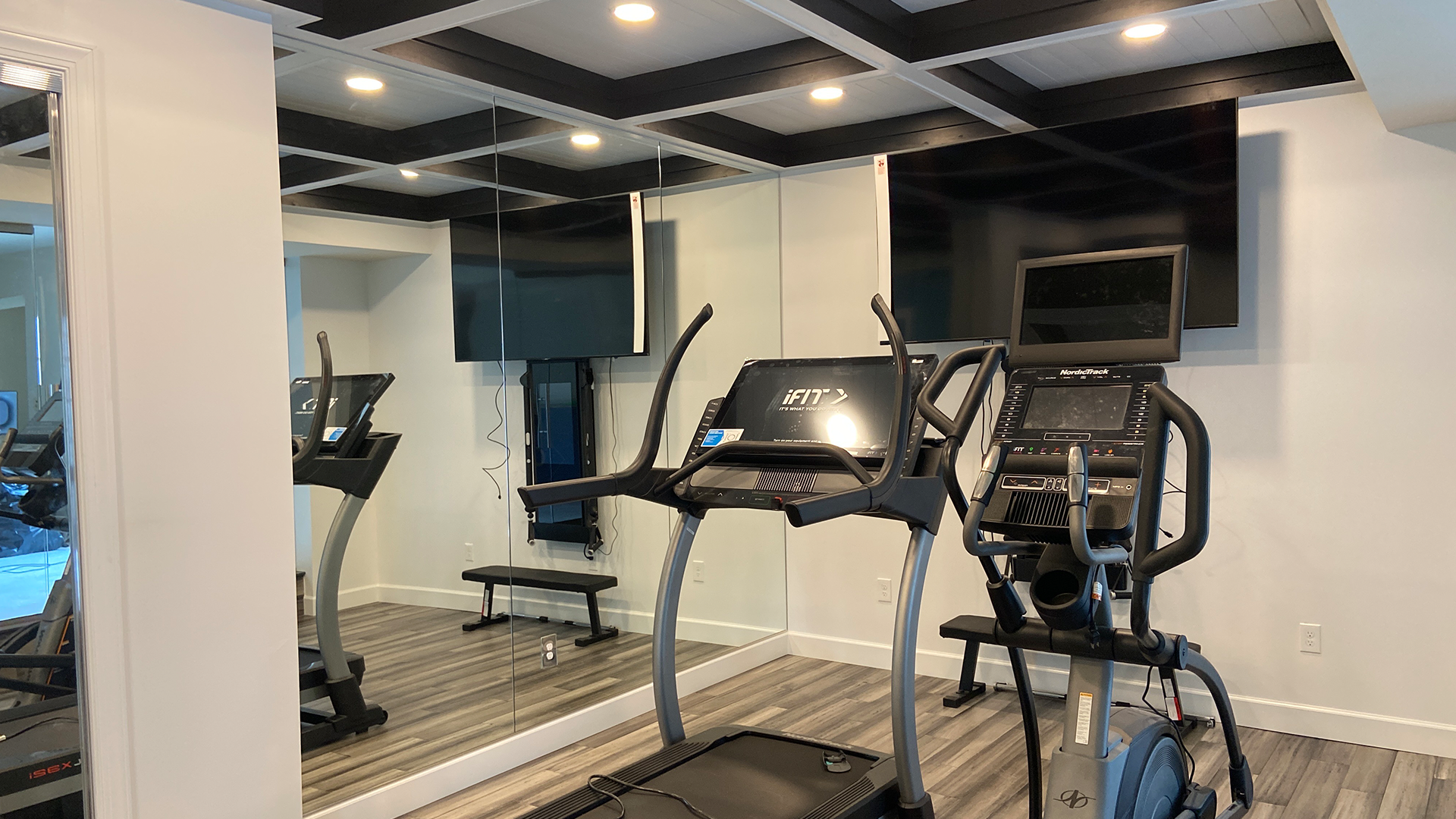 Benefits of Basement Remodeling
There are some obvious and not-so-obvious benefits to basement remodeling. For example:
Finished basements increase your home's resale value.
Homeowners see an average

70% return on investment.

You get more usable square footage for your family to enjoy.
You have a private space for guests or renters to use.
A finished basement can increase a home's overall energy efficiency.
Basement remodeling/basement finishing can improve your home's air quality.
And if you're afraid you might have a damp basement that isn't ready for remodeling, we can help with that too. 
Licenses & Certifications
Licensed and Insured MHIC #101625
EPA Lead Paint Certified (RRP) Certification #NAT-F120183-1
Mold Remediation, Water Intrusion, and Respiratory Protection Specialist; ID #19620
Fire & Smoke Mitigation Specialist; ID #12942
We chose MAK to do our Kitchen, Deck, Basements Stairwell, Basement, and our Gutters after our wonderful experience with them doing one of our bathrooms. Truly a full-service, general contractor. MAK and their crews are professionals and stay on the job until it's complete. We trusted them in our home while we were not there. Trust is priceless and they definitely earned our trust. I highly recommend using MAK for your next remodeling needs!
We have had a great experience with M.A.K. Remodeling. They are creating an in-law suite for us and it looks good so far! They have arrived promptly each morning and cleaned up the work area each evening. We feel the guys are always very respectful of our home. We are looking forward to enjoying the space after the completion of the project.
MAK made us feel comfortable. We told them exactly what we wanted and what our budget was.  MAK finished our basement within our budget and within the timeframe that they provided at our pre/construction meeting. MAK was professional throughout our process.  We are very pleased with our finished basement.  We would recommend MAK for any job large or small.