We work with three different companies that provide payment options to accommodate your home improvement needs. We are partnered with EnerBank, HFS Financial and Service Finance Company, LLC, three of America's leading home improvement lenders.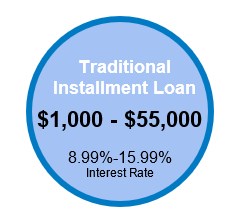 Contractor ID #1242
☎ (866) 409-8300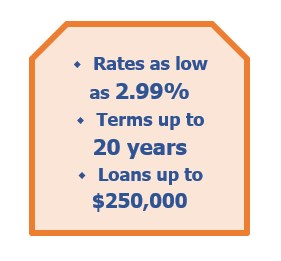 Applying Does Not
Affect Credit!


Dealer #6501255236
☎ (866) 254-0497
Our financing options offer efficient ways to get your project complete without the wait. They are flexible and accommodate your timeline and budget. Payment options are unbeatable, varying from no interest and no monthly payment, Same-As-Cash loans to Pay-Over-Time loans with low interest and low monthly payments.
There are many reasons why you might want to finance your home improvement project…
Find Flexibility
Take the Pressure Off
Get your Project Done Fast
Dreams to Reality
*Above loans do not include contractor fees. Contractor fees will be rolled into final cost for loans that include a contractor fee.
**Offers are dependent on credit approval.
Tell us about your project and schedule your FREE estimate!
MAK IS THE BEST! We recently had the remaining spaces in our basement finished. We decided to use MAK Remodeling Services because of their professionalism, expertise, and they made us feel like a part of the MAK family from the initial consultation! The entire process from start to finish was amazing!
We are very happy with the several remodeling projects M.A.K. completed for us including the master bathroom, guest bathroom and other work moving some ductwork. They are very professional, highly skilled and pay attention to detail. They kept us informed along the way and gave us daily updates on work completed and what to expect the next day/week. We only use M.A.K. for our remodeling projects.
We chose MAK to do our Kitchen, Deck, Basements Stairwell, Basement, and our Gutters after our wonderful experience with them doing one of our bathrooms. Truly a full-service, general contractor. MAK and their crews are professionals and stay on the job until it's complete. We trusted them in our home while we were not there. Trust is priceless and they definitely earned our trust. I highly recommend using MAK for your next remodeling needs!
We have had a great experience with M.A.K. Remodeling. They are creating an in-law suite for us and it looks good so far! They have arrived promptly each morning and cleaned up the work area each evening. We feel the guys are always very respectful of our home. We are looking forward to enjoying the space after the completion of the project.
MAK made us feel comfortable. We told them exactly what we wanted and what our budget was.  MAK finished our basement within our budget and within the timeframe that they provided at our pre/construction meeting. MAK was professional throughout our process.  We are very pleased with our finished basement.  We would recommend MAK for any job large or small.